A New York Minute with Dasom Lee
In a bustling city with an overwhelming amount of things going on, Dasom Lee has managed to curate a pared-down list of must-sees and dos for her social media followers. The Fernish customer's TikTok channel, @explorenewyorkcity, has become a digital gateway to the captivating streets, iconic landmarks and hidden gems that define the Big Apple. We were delighted to spend a New York minute with Dasom to chat about her beloved city and how Fernish helps her feel at home.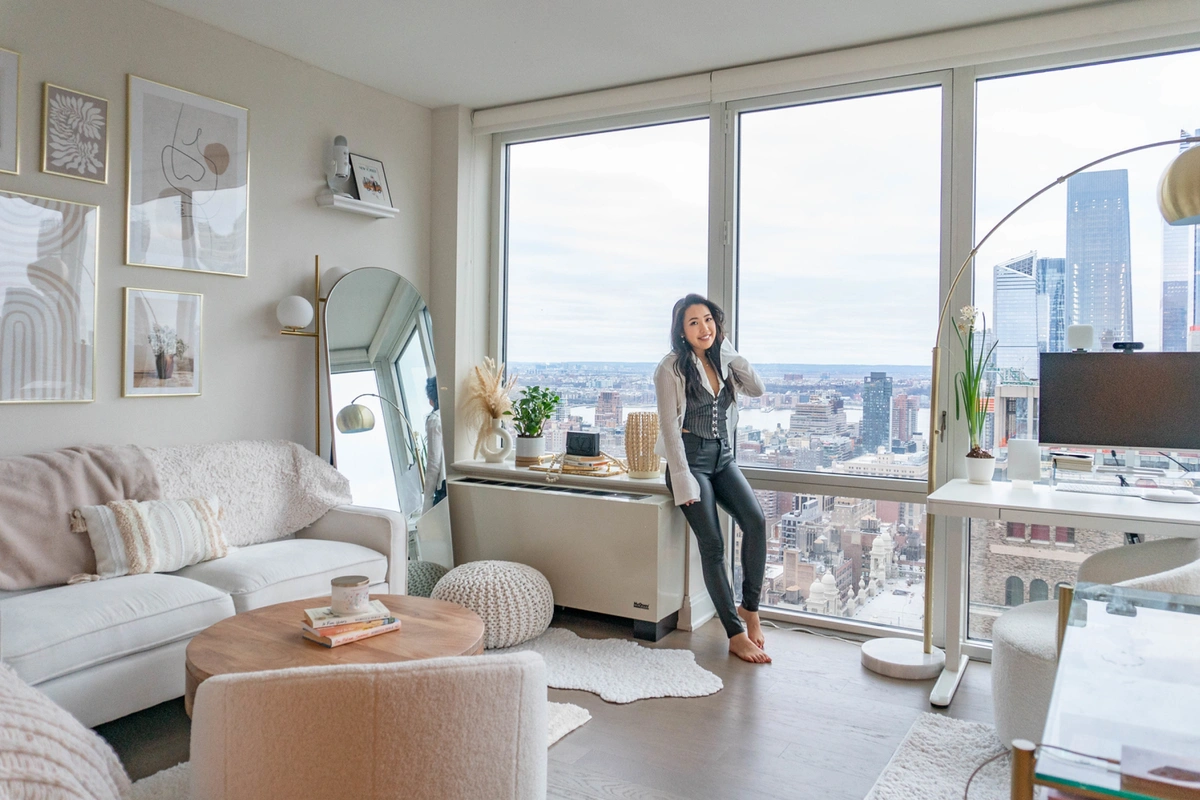 How did you end up in New York?
It's always been my absolute dream to move here! The Big Apple is a vivacious hub for business (my college major), entertainment, fashion and media (my current passion), so I'm extremely grateful to be living in this city.

Growing up primarily in the Lone Star state, I moved here from Texas in December 2021 as a postgraduate Business Technology Analyst hire for Deloitte Consulting. Their headquarters are located in Rockefeller Center and I moved amid the Christmas buzz, so my introduction to New York was festive, to say the least.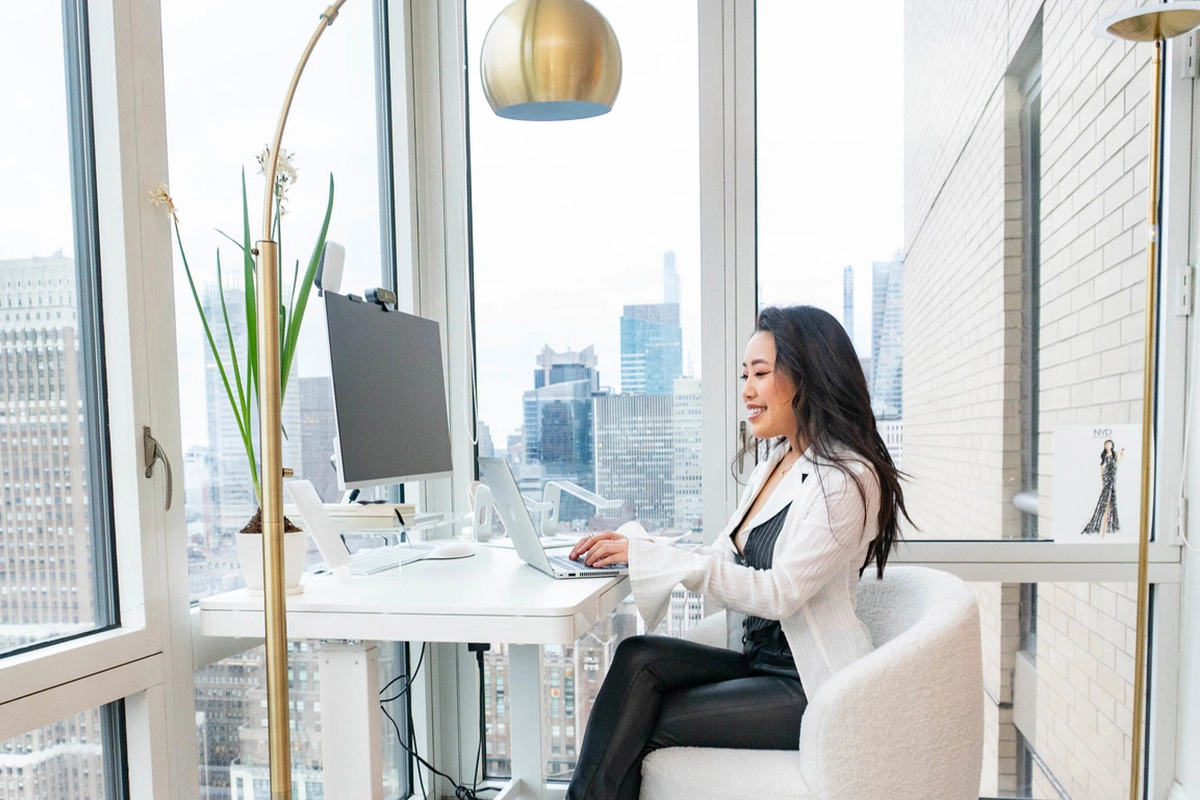 Where did you come across Fernish and why were you looking to rent furniture?
I was grateful to come across Fernish through word-of-mouth. My friend had a positive experience renting pieces of furniture and decor from Fernish and highly recommended it as a low-cost, convenient full-service way to furnish my new apartment in Chelsea.

Since selling the majority of my old furniture, my criteria for the items I planned to rent were that they are high-quality, aesthetically-pleasing and cost-friendly to meet my budgeting needs. The variety of interior design themes available on the Fernish site is impressive, and I really appreciate the optionality so I could pick a vibe without committing to it through full-price purchases.
What did it take to get @explorenewyorkcity off the ground?
Countless hours of studying TikTok's algorithm for virality and producing TikToks with the footage I had amassed through my adventures in the city. When I initially moved to Manhattan (close to Times Square as the tourist I embodied at the time), my friends and I were consuming massive amounts of TikTok content to inform our next activities, food indulgences, spontaneous outings and quests to secure free goodies.

Naturally, we were capturing iPhone photos and videos and posting them to our stories and Instagram accounts. Then my "aha" moment sparked: why shouldn't I become the informant in this exchange? Practice truly makes perfect, because it only took a few dozen videos before my Levain Bakery cookie TikTok went viral.
If someone were only in town for 48 hours, what NYC itinerary would you recommend?
With a time constraint of 48 hours, I would prioritize historical landmarks and spend 1 day in Upper Manhattan and 1 day in Lower Manhattan.

For Upper Manhattan, my vision consists of an e-scooter ride through Central Park (to maximize mileage coverage), getting frozen hot chocolates at Serendipity 3 and cookies at Levain Bakery. Then I would visit the incomparable Metropolitan Museum of Art and American Museum of Natural History.

On day two, I would courageously step into Times Square (albeit crawling with overpriced traps, you must visit once), visit Rockefeller Center and Radio Music City Hall. I'd also do some luxury window-shopping on Saks Fifth Avenue, check out Bryant Park and the New York Public Library, and shop in SoHo (a cronut at Dominique Ansel Bakery wouldn't hurt either). Watching the sun set in Dumbo at Pebble Beach and grabbing bagels at the TimeOut Market would top it all off.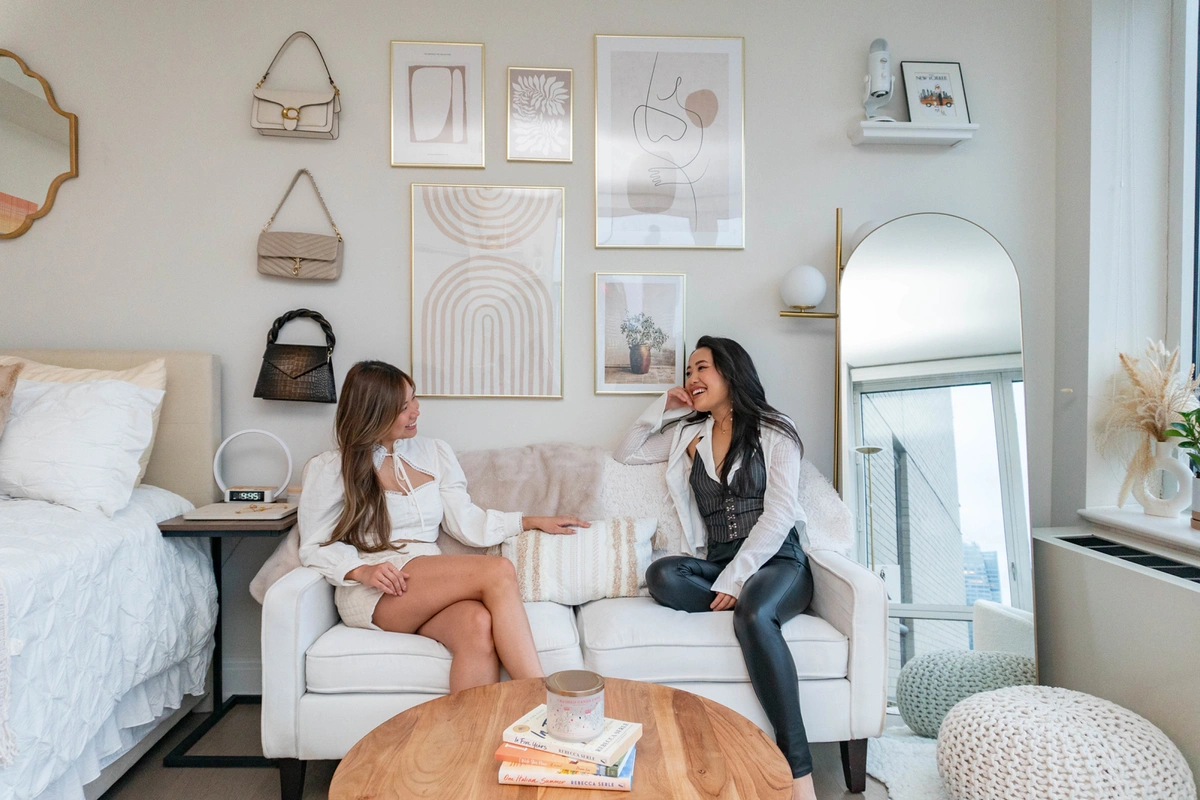 What're the best ways for New Yorkers to be a "tourist in their own city?"
New Yorkers have a cornucopia of "things to do" at their fingertips, which can be quite overstimulating even for the most overzealous of us locals.

The best way to re-explore the city is to keep an eye out for pop-ups: free activations hosted by brands (complete with complimentary coffee, sweets, bouquets or new product samples), which happens to be my specialty. Pro tip: you'll often run into them in SoHo, Gansevoort Plaza, Union Square Park or in front of Eataly.

Secondly, there are always new restaurants offering interesting cuisines (Balinese, Peruvian, Singaporean, etc.) and limited-time-only exhibitions celebrating artists like Monet, Frida Kahlo or even commemorating the Titanic or the iconic TV show, Friends.
Are there any other local neighborhood businesses you like to support?
Too many to count! From The Niche Shop for upscale vintage shopping in Upper East Side, to People's Theatre Project, an Uptown-based nonprofit for and by immigrants, there are many meaningful businesses proliferating positive messages through their products and services.

Gooey On The Inside cookies are my sweet-tooth guilty pleasure, FotoLab is my go-to photo studio when I feel like dressing up, and Housing Works is my favorite book store — they donate 100% of their proceeds to help those living with HIV/AIDS.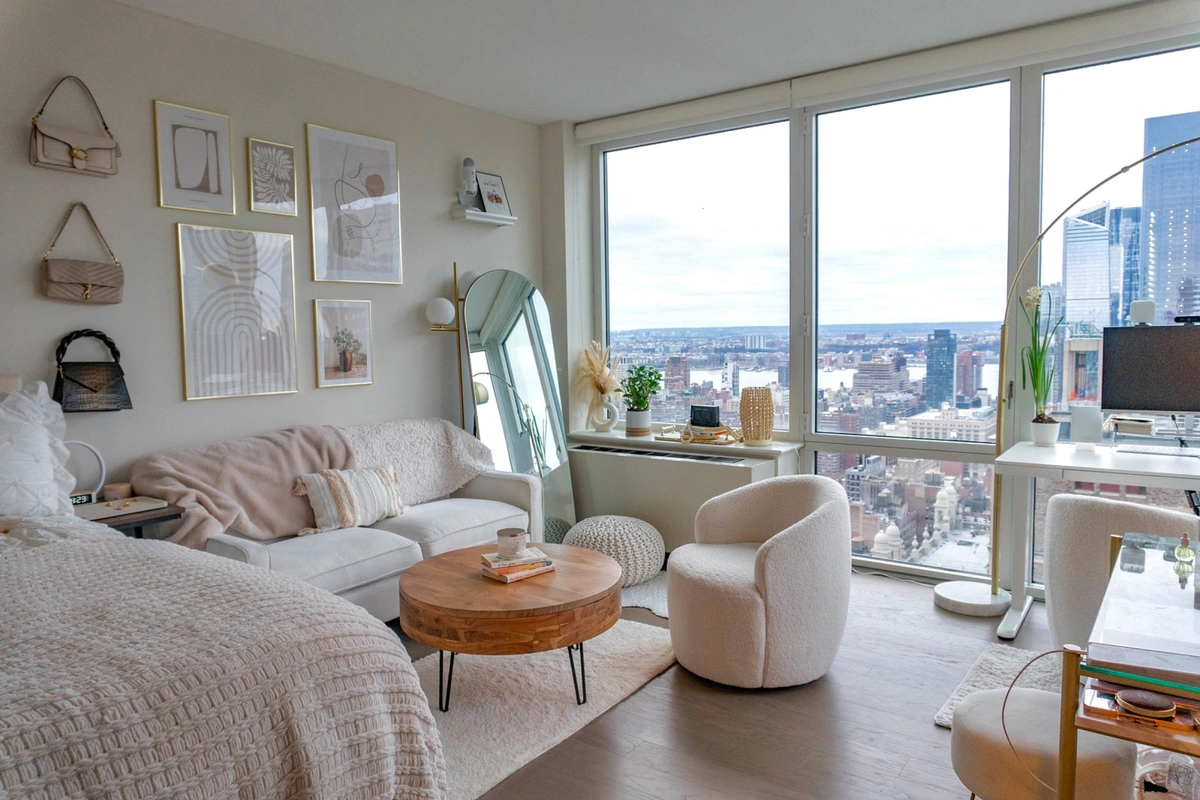 Whether Dasom is showcasing the latest food trends, exploring cultural enclaves or uncovering the hidden treasures of NYC's diverse neighborhoods, her passion for discovery is contagious. @explorenewyorkcity offers a front-row seat to the urban symphony that is New York City. Be sure to follow Dasom on TikTok and Instagram and shop her favorite Fernish picks here!