Celebrating Pride with R.K. Russell & Corey O'Brien
In celebration of Pride Month, we spoke with one of our favorite couples and friends of Fernish, R.K. Russell and Corey O'Brien.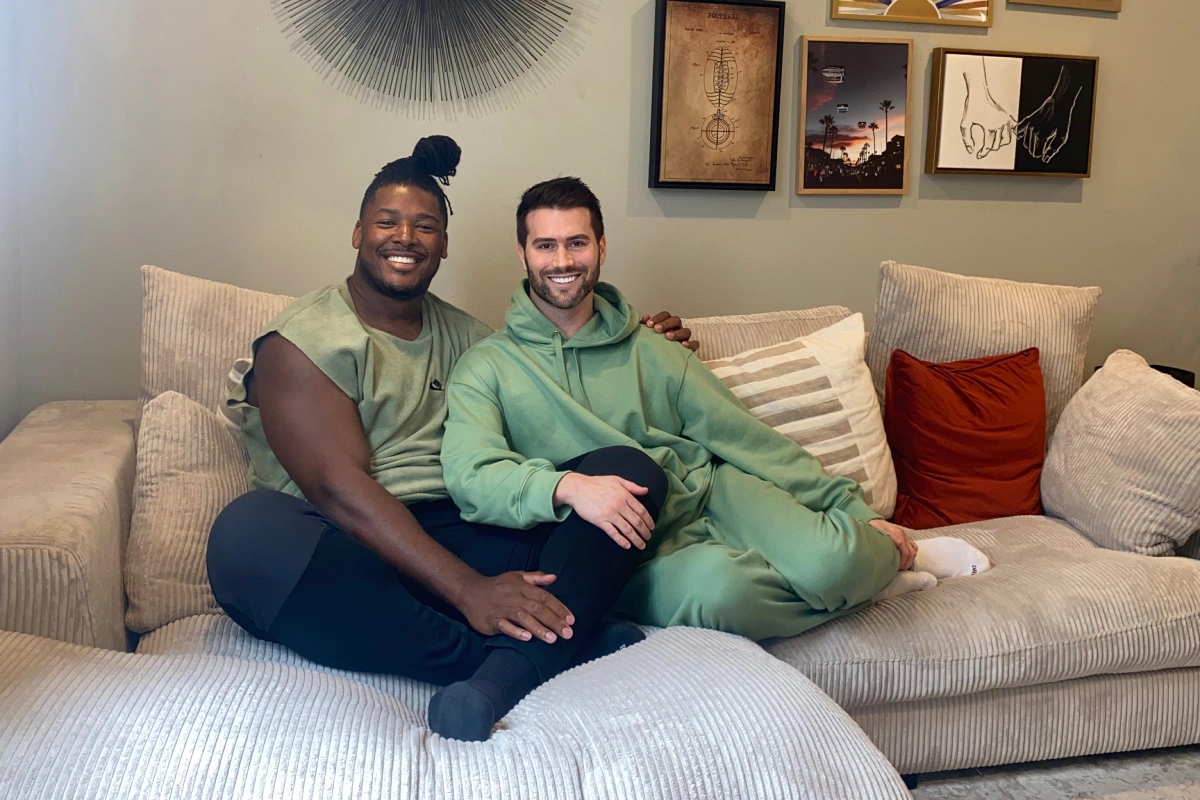 The first player in the NFL to identify as bisexual, social justice advocate R.K. Russell (a.k.a. Russ), just released the best-selling book, The Yards Between Us: A Memoir of Life, Love, and Football. Since coming out, Russ has advocated for the LGBTQ+ community in professional sports, spearheading multiple NFL Pride initiatives. Russ has also been honored by Human Rights Campaign, nominated for an Emmy for his short documentary, Finding Free, and his memoirs is currently being adapted into a TV series in collaboration with Gabrielle Union!
Blown away yet?? We've only touched on some of the accomplishments of half of this power couple! Russ' partner, comedic performer Corey O'Brien, has gone viral multiple times for his campy pop-culture parodies, amassing millions of loyal followers. You can even find him on our Remy Sectional, recreating the iconic Jessica Simpson "Chicken of the Sea" moment on our IG account. Corey's remakes have gained attention from massive stars such as Dua Lipa, Lizzo, Justin Timberlake, and more.
While this #powercouple has a dizzying array of accomplishments and talents between the two of them, they always remain humble and hungry to take on the next challenge. In the midst of their jam-packed schedules, we were lucky enough to steal some time with Russ and Corey to catch up in anticipation of Pride Month.
How can people uplift and celebrate the LGBTQ+ community year-round, not just during Pride Month?
Corey: I think one of the most important things people can do to uplift and celebrate the LGBTQ+ community year-round is to be an ally and show support in their everyday lives. This includes speaking out against discrimination, actively listening to LGBTQ+ voices and experiences and being open and accepting of all individuals regardless of their identity.
With that said, are there any special ways you are celebrating Pride this June?
Russ: As for how we are celebrating Pride this June, we are planning on attending some local events and parades, as well as donating to LGBTQ+ organizations that support our community. We also like to celebrate by spending time with our friends and family. We really hope it warms up as well so we can have some fun times on the beach.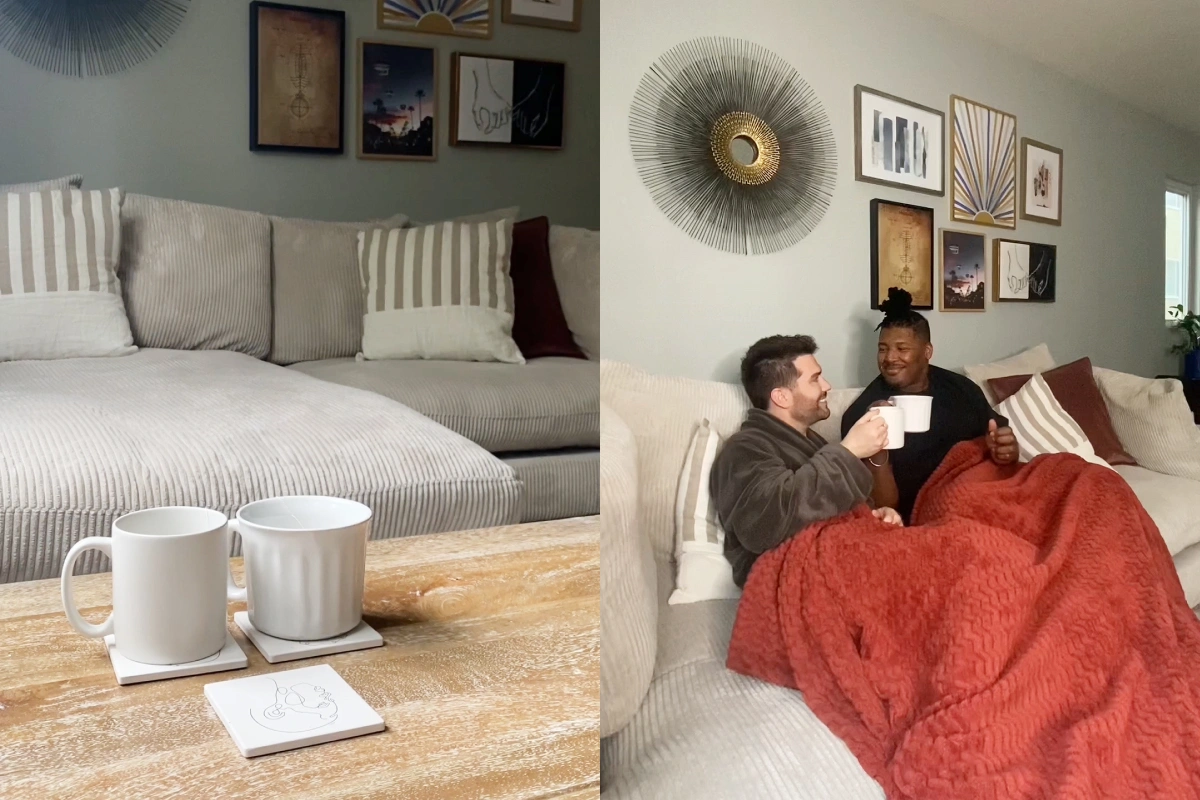 What was it like moving in together? Do you have any advice for couples newly cohabitating?
Corey: Moving in together was definitely a big step for us, but we were excited to create a home together, something that felt difficult until Fernish came around. One piece of advice we would give to couples newly cohabitating is to communicate openly and honestly about your needs and expectations. It's important to establish boundaries and figure out how to navigate living together as a team.
How did Fernish play in creating a home together?
Russ: Fernish was actually a huge help in creating our home together. We were able to rent furniture and decor that fit our style and budget, without having to worry about the hassle and expense of moving everything ourselves. It made the process so much smoother and stress-free.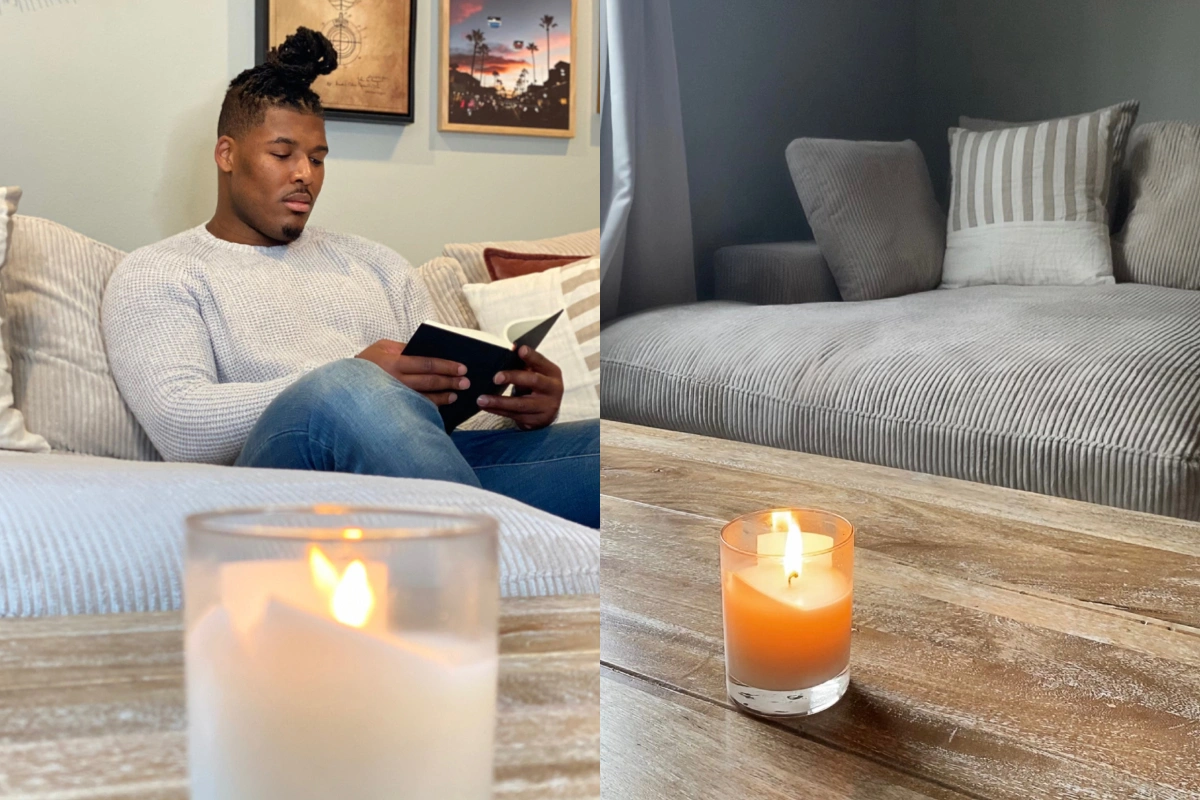 What's next on the horizon? Any fun things we should look out for?
Corey: As for what's next on the horizon, we are excited to continue exploring Los Angeles and all it has to offer. We also have some travel plans in the works, spending time with loved ones, building our lives together and laughing the whole way through.
Be sure to follow Russ and Corey on social and to snag your copy of The Yards Between Us: A Memoir of Life, Love, and Football! Like Russ and Corey's style? Check out their favorite Fernish picks here.