Chatting with Naya Bere of @theblackfemaleengineer
We first met Naya Bere, the genius behind @theblackfemaleengineer, last year on social media. We knew she was moving around a lot for her budding career in the tech space, so when she settled in NYC, we were psyched to help her outfit her space with Fernish.
As an advocate empowering more women of color to work in tech, Naya's videos are always inspiring and informative. We are thrilled to be taking a moment during Black History Month to soak up some of her wisdom.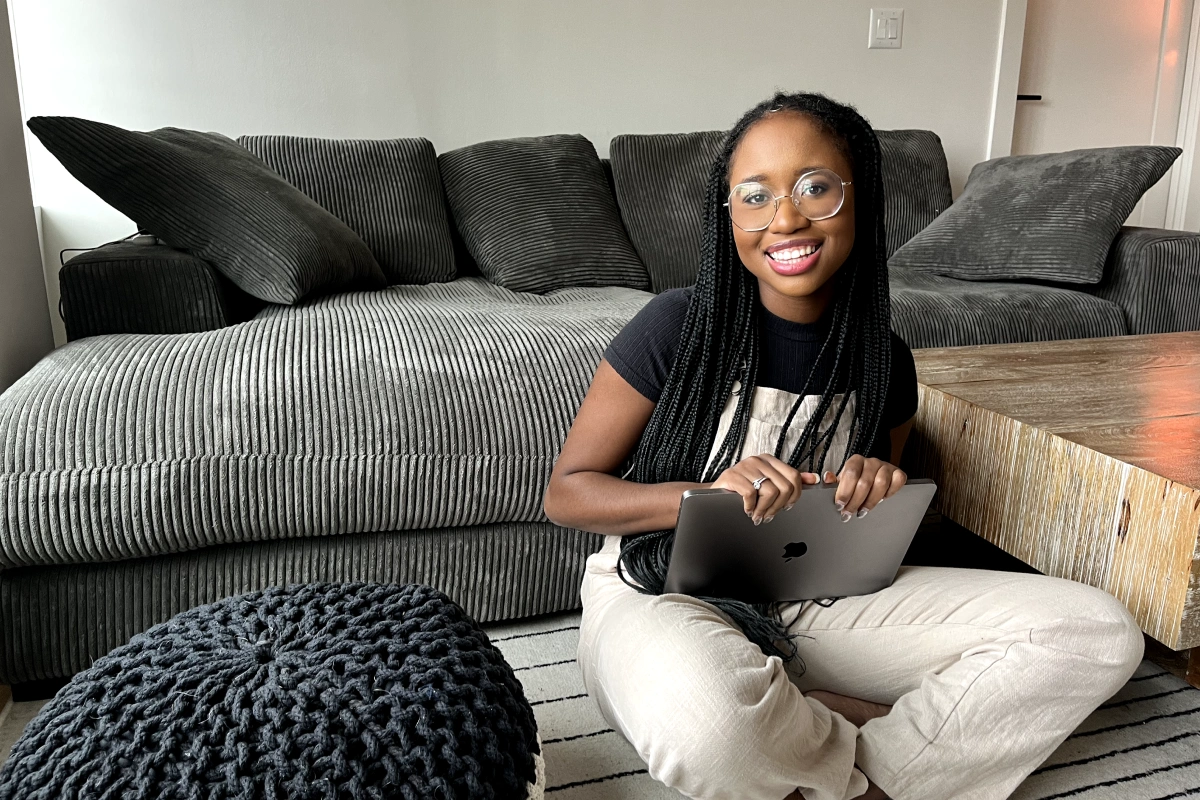 How did @theblackfemaleengineer come to be?
It's March 2020, and I am about two months out from graduating with my Bachelors in Business Administration from the University of Colorado, Boulder and COVID hit. People paused to consider how we spend our time.

I realized I really love coding in a way that I had never loved finance or accounting (my two concentrations in business school), so I started looking at articles and YouTube to see what my options were. I said, ok engineering — do I really need a degree? What paths are there for me and what resources?

I just thought, shoot it's very rare for me to find a woman or person of color or female of color who has something to say about this subject. That's where @theblackfemaleenginer came from. Only 3% of software engineers are Black women and I wanted people to have videos where they could see themselves in me.

What inspires you in your professional life? Personal life?
Working in tech, it's easy to stay inspired due to its constantly changing environment. Right now, I've been inspired by ChatGPT and seeing all these strides that AI is making! I know for some people it's scary, but I think, instead of being scared and run the risk of being left behind, we can choose to be inspired by these tools. I am so blessed to be surrounded by a group of smart, dedicated and kind friends and family. I don't take them for granted and I try to make these people proud of me.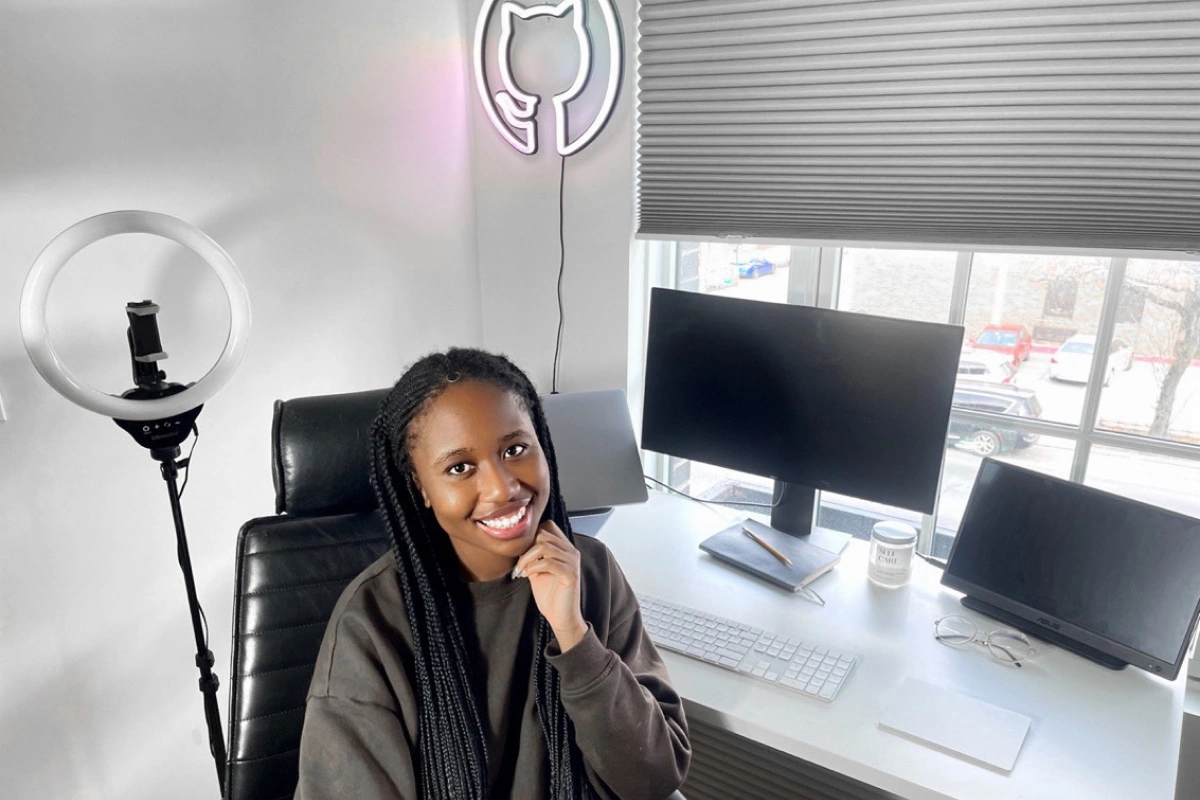 Do you feel like the two worlds blur? What are your thoughts on work/life balance?
I always thought about the question of work/life balance, and for me, it was more like no, I want work/life integration! I personally never wanted a profession that I needed to clock out of, and I am so blessed and fortunate to be in one. Now, that being said, it's very important to have proper boundaries for your life in general. I try to clock out from things by 7 or 8 pm, especially social media.

How does Fernish help you as a professional?
I want my environment to reflect my mind. The Remy Sectional promotes both rest and work, offering that feeling of luxury and sophistication, while the Ryze Standing Desk reminds me not to sit for too long. Every piece of furniture I have from Fernish promotes not only productivity, but wellness.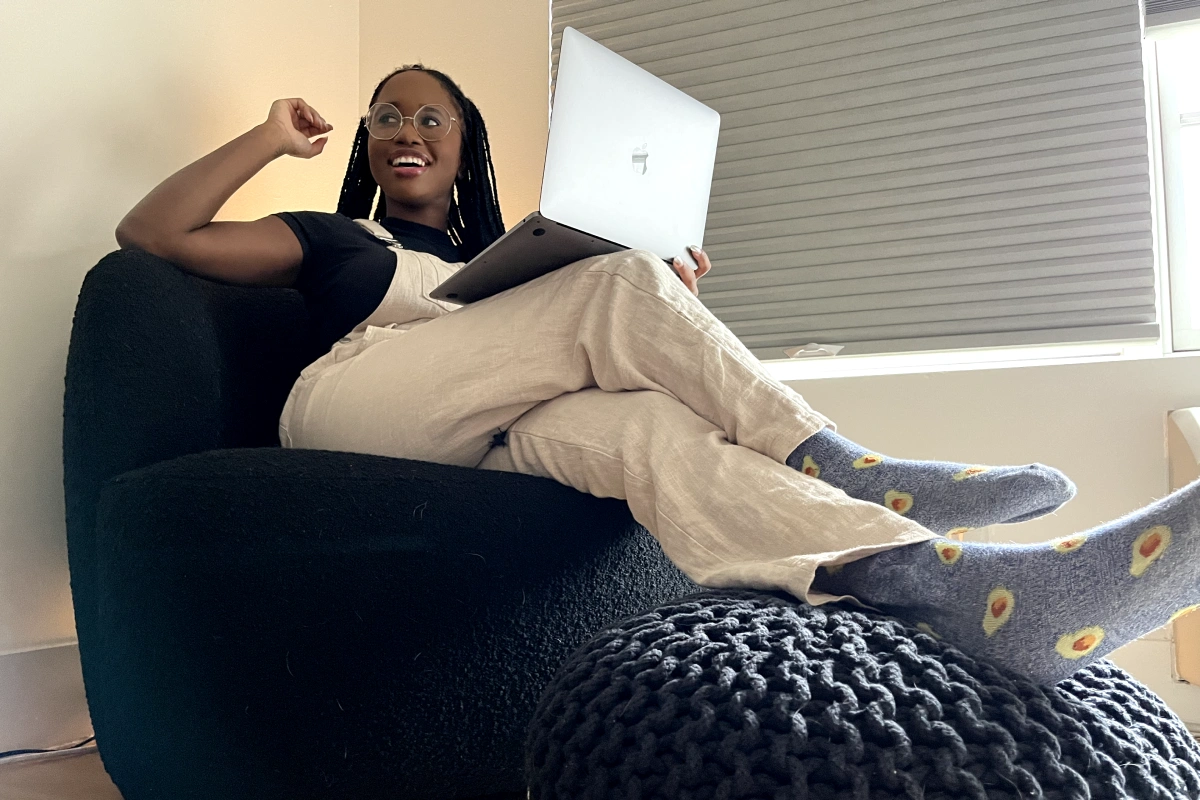 We love that your Instagram byline says "Tech, Career, Lifestyle, Joy" — what brings you joy?
I was born in Zimbabwe and one of the things I love about my culture is the emphasis on joy from pretty simple things. I love travel. I love food. I love sharing these experiences with other people I love. I could be stuck in the cold waiting for the subway, but if I'm with people I love, then I know there will be joy and laughter.

Do you have any words of wisdom for your Black peers in tech?
Know that whatever you are trying to do is possible —it's possible 10 times over. It's so easy as a Black woman to doubt your capabilities, but it's not whether you can do it, it's about how you can do it.

My biggest hope for Black peers and Black professionals is to look at goals more in a way of how am I going to do XYZ rather than asking can I do XYZ. If you start with how am I going to do this, you're going to find doors, avenues and paths to get to that goal, but by saying can I do this, you're going to find reasons to close those doors.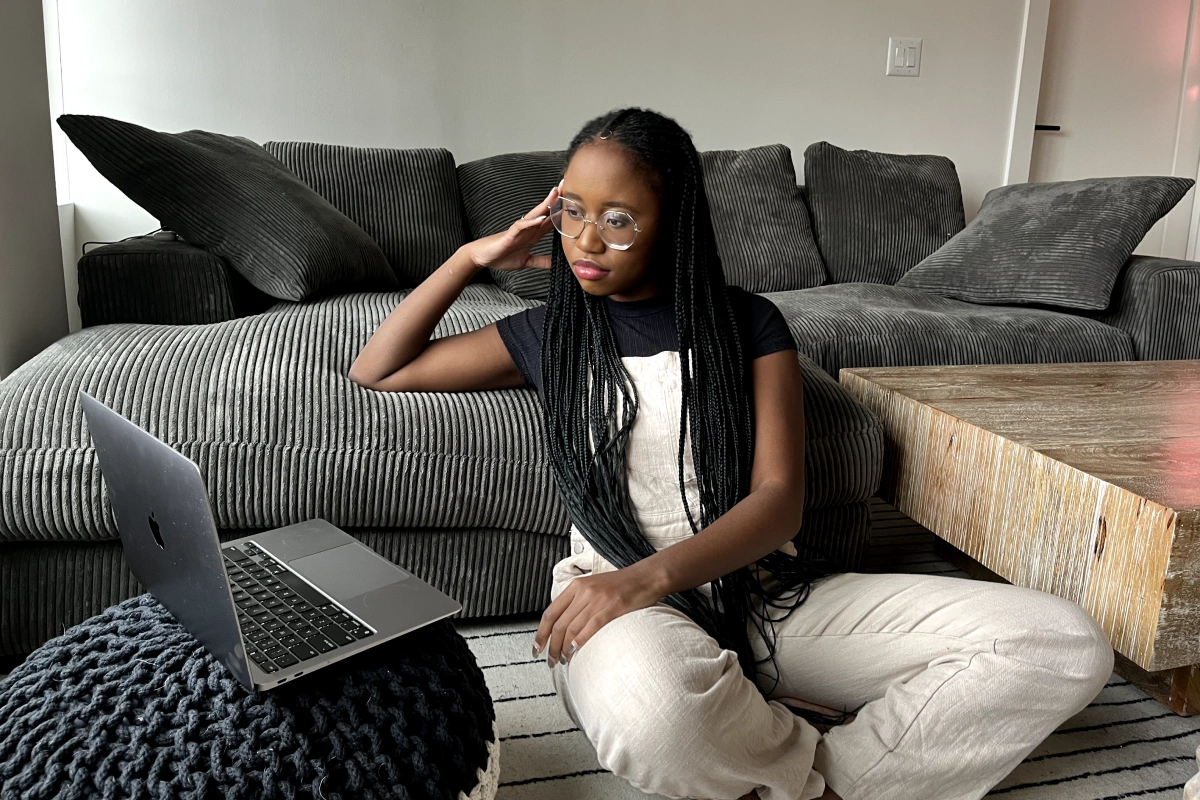 How do you like to see others show up as allies?
This looks different for different people. It is not a one size fits all approach. Showing up as an ally means showing up in a way that is truly helpful, asking your Black friends how you can be there for them instead of just inferring what is wanted — having the true intention to listen.

With that being said, there is a certain point where it should not be up to the person of color to tell the allies what they need. As true allies, they take it upon themselves to educate themselves without the expectation of a gold star. When you have questions, asking Google for supporting information and not relying on your Black peers to educate you.

Truly, the bare-bones level is making sure you inform yourself of the struggles of Black individuals and community and what has been done to them throughout history. On an action-based level, one of the biggest ways I see people showing up as allies is believing people of color rather than invalidating the Black experience.

What's next on the horizon for you?
In 2023, I'm taking a more hands-on approach to getting more people of color, especially women of color, to join the tech space. I'm very excited to take on that role now, especially now that I'm coming up on 2 years in this field. Honestly, I'm still finding my voice in the content space. I'm also trying to navigate how to say what I want to say, but also making sure it is said in a way that is received by the audience I'm trying to communicate to. I'm also just appreciating where I'm at right now!

Interested in learning more about getting into tech as a Black woman— be sure to check out Naya's resources and social channels here.